At Dubreuil Lévesque Dental Centre our dentists in Gatineau use CEREC® technology to create and place natural-looking crowns, veneers and dental inlays in one appointment!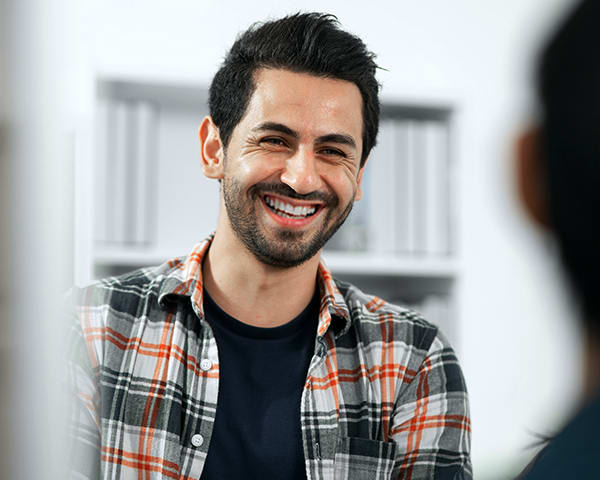 What is a Same-Day Restoration?
Normally, placing a dental crown, inlay, or onlay requires several visits to the dentist, but thanks to the CEREC technology, our dentists can perform the entire procedure in a single consultation.
CEREC (Chairside Economical Restoration of Esthetic Ceramics) technology makes it possible to fabricate a ceramic restoration using computer-aided design and fabrication. Our Gatineau dentists use CEREC technology to place crowns, veneers, and inlays in just one appointment. 
Dental Crowns
Porcelain crowns are placed on top of teeth that have suffered significant deterioration in order to restore their function and appearance. They can be used to fix bridges, cover implants or protect a cracked tooth, or even restore a stained tooth to its natural appearance.
Veneers
Veneers are thin films of durable porcelain shaped like a tooth. They are custom designed and placed in front of natural teeth to help improve the symmetry, shape or color of your smile.
Inlays
Inlays are natural colored porcelain fillings that restore cavities when the damage is too great for a standard filling.
The Benefits of CEREC
CEREC technology offers many benefits including:
One-visit procedure
No more complicated impressions, no temporary solutions
Precise and resistant restorations
Natural look and feel
Maintain a healthy tooth structure
Durable and strong restorations
If you need a crown or dental inlay in Gatineau, know that our team is here for you!