Regular dental care is just as important for kids as it is for adults. At Dubreuil Lévesque Dental Centre in Gatineau, our services can be tailored to meet your child's oral health needs, and keep their smile healthy and happy.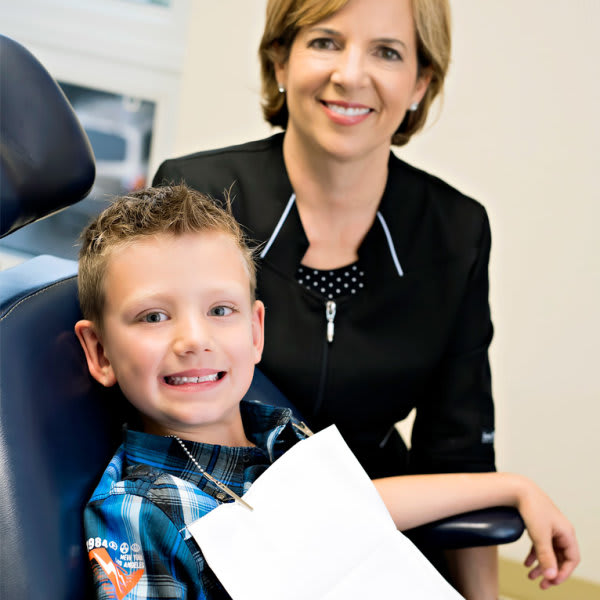 Early Positive Dental Experiences
The first visit to the dentist should be about six months after the appearance of the first teeth. Ideally, a young child should have visited the dentist at least once by the age of two.
During this first meeting, our dentists and hygienists at the Dubreuil Lévesque Dental Centre will ensure that a bond of trust is created with your child so that they can maintain good oral health from an early age.
Our clinic offers a full range of dental services for children in Gatineau, and we are committed to helping your children have positive experiences.
We understand that dental visits can be a daunting experience, so we strive to provide a calm and warm environment. We work at your child's pace, explain each step of the process in a fun way, and take breaks if necessary.
Children's Services
At Dubreuil Lévesque Dental Centre, our services are adapted to meet the oral health needs of your children.
Preventive Dental Hygiene
During this first meeting, the dentist and hygienist will perform the oral examination and cleaning. They will also take the opportunity to teach you brushing and flossing techniques.
Restorative Dental Services
Young child's tooth decay is a serious condition. This disease can progress very quickly and has harmful effects on both primary and permanent dentition. The dentist can then recommend restorative treatments such as dental fillings and mouth guards.