At Dubreuil Lévesque Dental Centre in Gatineau, our dentists may recommend porcelain or composite resin veneers as a treatment option for discolored, damaged, or misaligned teeth.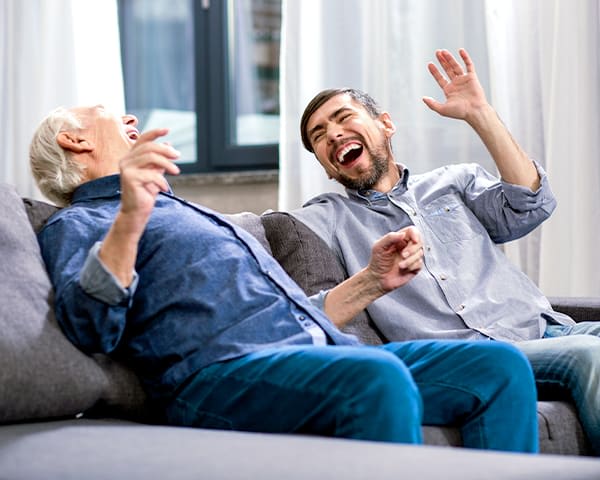 What is a Dental Veneer?
Veneers are small, very thin shells made of composite resin or porcelain that are custom-made to match the shape and color of your teeth. 
At Dubreuil Lévesque Dental Centre, our dentists use veneers to create more even smiles. The dentist bonds the restoration to the front of your natural tooth to help improve the symmetry, shape, or color of your smile.
Advantages of Veneers
If you want to improve the shape of your teeth or the general appearance of your smile, dental veneers might be a good option. These can improve the appearance of your damaged, crooked, or discolored teeth, and can also reduce unwanted spacing or change the size of your teeth
Composite Resin Veneers
Composite resin is a biocompatible material, available in several shades of white. The dentist generally opts for the composite veneer to correct small spaces between the teeth, especially in the molars and premolars.
After preparing the tooth, the dentist applies a composite resin in several layers, each cured in the light. The resin is then modeled and polished for a very natural finish.
Porcelain Veneers
Porcelain mimics the natural translucency of tooth enamel and gives patients a very natural feel.
The placement of porcelain veneers often requires local anesthesia. The tooth must be prepared and a dental impression must be sent to the laboratory where it will be made to measure. Temporary veneers will be placed until yours are ready and secured with adhesive resin. This procedure therefore requires at least two visits.