Dr. Pamela Bidawid is a general dentist at Dubreuil Lévesque Dental Centre in Gatineau.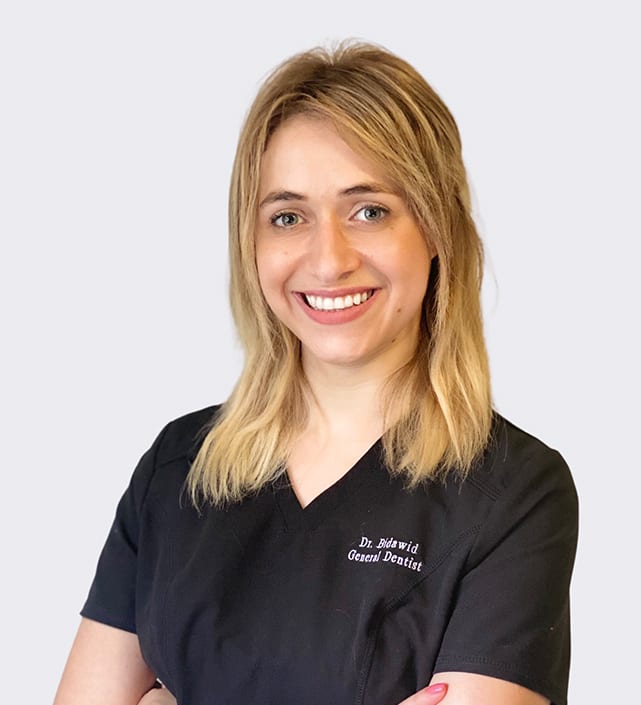 Forever cheerful, passionate, and determined, Dr. Pamela Bidawid is a native of Ottawa. Dreaming of being a dentist from a young age, Dr. Bidawid completed a Bachelor of Health Sciences degree at the University of Ottawa before beginning her dental studies in Ireland. In 2020, she graduated from University College Cork (U.C.C.) with a Bachelor of Dental Surgery degree. During her four years abroad, she was able to benefit from a highly experienced faculty that provided her with a wealth of experience in the diagnosis and treatment of patients. In addition, she continues to expand her knowledge by taking continuing education courses to keep abreast of recent developments in the field of dentistry.

Thanks to her good communication with her patients, Dr. Bidawid knows how to gain their trust. She takes the time to explain to them all the treatments that adequately meet the objectives of their dental health.

In her spare time, Dr. Bidawid enjoys painting, cooking, and trying new recipes.

Dr. Bidawid can provide her services in French, English, and Arabic.

Dr. Bidawid is always excited to meet new patients and help them achieve a healthy smile!