At Dubreuil Lévesque Dental Centre, our dentists offer an at-home teeth whitening option for patients in Gatineau.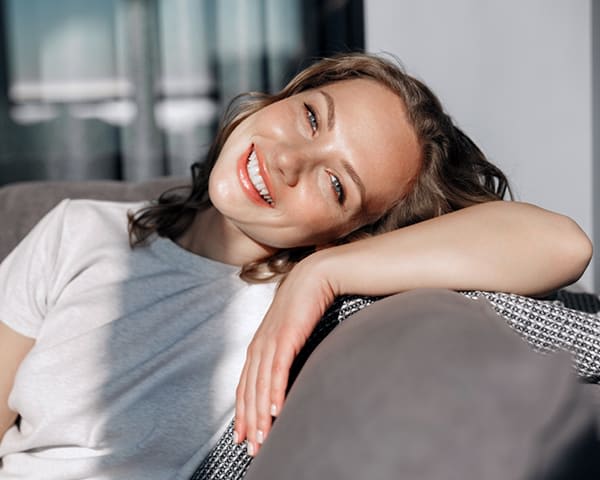 Why Tooth Whitening?
Professional teeth whitening is a safe and effective method of removing stains and lightening the color of your teeth.
Like most people, you may notice that your teeth appear more grayish or yellowish. The color of your teeth is susceptible to change due to surface stains or aging.
Thinning of the enamel and the stains caused by food, tobacco, and certain medications make tooth whitening a very popular procedure.
How does teeth whitening work?
Our dentists use peroxide-based bleaching agents. When this active ingredient breaks down, oxygen acts on tooth enamel and creates a whitening effect.
Take-Home Teeth Whitening
One of the most awarded procedures is home whitening. In addition to being personalized, it has the advantage of allowing you to do touch-ups yourself over the years.
For any type of whitening, the first step is a thorough examination and cleaning of the mouth. In addition to making any necessary repairs, your dentist will be able to determine the cause of the discolouration and the chances of success of the procedure. An oral impression is then taken to design personalized whitening trays.
You will receive your trays about a week later along with your peroxide whitening gel and treatment plan.
Typically, this involves wearing the aligners for three hours a day for 14 days or overnight for about 10 nights.
Teeth Whitening FAQs
Read the answers to our most frequently asked questions about teeth whitening at Dubreuil Lévesque Dental Centre.